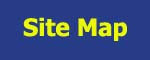 Why Anodes?

Briefly explain the process of corrosion in wooden & GRP Boats and steel hulled vessels and how z-guard anodes protect valuable underwater fittings.

Click here to View this Page.
Commercial

These pages provide information on products offered to Ship Owners, Shipyards, Port Authorities and Offshore Oil & Gas companies.

Shipping, Offshore, Ports.
Help Desk

A link for our full contact details and a site map link for an overview of our website.


Contact Us